Tickets N Travel
All Inclusive Vacations
Best vacation packages and all inclusive vacations!
All Inclusive Vacations gives you the opportunity to have a hassle-free vacation. Generally for one price, it includes all of your meals, water sports, entertainment and beverages. What can you expect;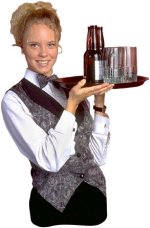 All meals, breakfast buffets to sumptuous dinner feasts. Even late night snacks. All you can eat, all the time.
All non-alcoholic drinks.
Some packages may include alcoholic beverages.
Beautiful beaches, romantic settings, and more.
Many Inclusive Vacations will provide some sports activities.
All hotel taxes and airport transfers.
All entertainment.
And MUCH, MUCH MORE!
What you can get on an all inclusive vacation is up to you. Among the many areas with resort hotels offering all inclusive vacations are Hawaii, Mexico, and the Caribbean. Choose your all inclusive vacation packages that tailor themselves to your needs; single, golfer, gambler, sportsman, or family vacation packages.
To find out what all inclusive vacation is right for you and what it will include;
All Inclusive Cruise Vacations
Cruises are another popular way of getting an all inclusive vacation. Whether you are seeking a relaxing getaway, an active "fun cruise", a family-oriented vacation or a romantic honeymoon, you will find the best cruise vacations at a low price to match your budget, needs and expectations.
Travel Planning Needs
Passports & Visas
Planning Checklist
Weather Reports
Road Maps
U.S. Government Travel Warnings
Currency Exchange
Airport Security
Bikini Pictures
Travel Calendar
Travel Insurance
Tickets N Travel
Saving You Time and Money in Planning Your Next Vacation!